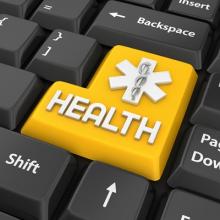 Welcome to the Community Colleges and Public Health (CC&PH) community group! The CC&PH Project is focused on the role of community colleges in education for public health. The project began as a collaborative enterprise of the Framing the Future Task Force convened by the Association of Schools and Programs of Public Health (ASPPH) and the League for Innovation in the Community College (League). The effort was initiated to support the Task Force's vision to rethink education in public health 100 years after the 1915 Welch Rose Report, which provided the initial rationale and blueprint for schools of public health in the United States. 
The CC&PH Project has examined the roles that community colleges could and should play in the continuum of public health education, and is promoting the efforts of these institutions in planning certificate and associate degrees in public health and health navigation. 
To join the Public Health community group, log in and select "Join Committee" from the My Account drop-down menu. If you have not created an account, click on "Create an Account" in the upper right corner of this page.
Group Discussions
Looking for networking opportunities and resources available arou...
Several webinars are available on the League's website to assist...
Group Events
There is no content in this group.