Reconnecting, Reenrolling, and Retaining Stopped-Out Students
February
2021
Innovation Showcase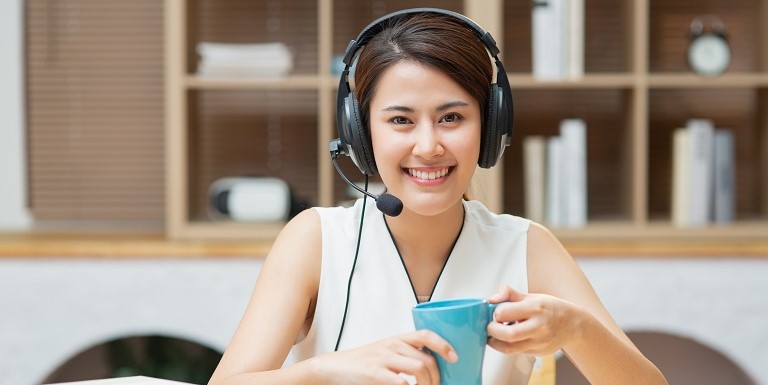 In fiscal year 2019-2020, Sinclair Community College (Sinclair) received $10,000 from StrivePartnership Cincinnati and Learn to Earn Dayton to develop and implement a strategic communication plan to reach students who had stopped out in the previous two years without completing a degree from any postsecondary institution. Sinclair chose to expand their reach beyond the originally funded 2,000 students to include an additional 6,300 students who had stopped out in the previous five years. The communication strategy consisted of a combination of intentional personalized phone calls, email, mail, and text messaging. The college's efforts proved to be fruitful. Sinclair was able to contact 1,600 (20 percent) of this group of approximately 8,300 stopped-out students; of the students who were reached, 455 (28 percent) reenrolled at Sinclair within two semesters.
Results from the first phase of the project were encouraging and have galvanized our resolve to continue employing a strategic communication plan with stopped-out students. Sinclair continues outreach to the students not reached in Phase I, who, since fall 2012, have earned at least 12 credits, but left the institution without receiving a degree. By including new communication modalities, including virtual information sessions generated as a result of the COVID-19 pandemic, the college reached an additional 523 stopped-out students, of which 129 reenrolled in fall 2020.
Understanding the Need
Sinclair has an intensive postsecondary credential completion agenda, which aligns with Ohio's Attainment Goal: "65 percent of Ohioans, ages 25-64, will have a degree, certificate or other postsecondary workforce credential of value in the workplace by 2025" (Ohio Department of Higher Education, n.d.). According to the stop-out student profile conducted by Scale Strategic Solutions, students who have stopped out of Sinclair have received a substantial number of credits (median = 40). Sinclair's near completers may be very close to graduating based on the number of credits earned, including the volume of credits earned at Sinclair. The institution focuses on top areas of study to explore prior learning credit and creative course substitution options so that near completers earn degrees. Accelerated reenrollment pathways to assist in finishing credits are explored. A continued look at students' financial aid options to reenroll is evaluated for students who may need more course work to complete.
Research indicates that students who meet at least one of the following characteristics are less likely to graduate without specialized support and services:
Over the age of 25.
Considered independent for purposes of federal financial aid.
Balancing work and college.
Have legal dependents. (Ohio Department of Higher Education, 2015)
Research also shows that work obligations, access to childcare, and financial concerns impact an overwhelming number of students as they pursue degrees (Porter & Umbach, 2019). A significant percentage of Sinclair students fall into these categories.
Sinclair's Research Analytics and Reporting department found that over the last six years, the institution enrolled over 40,000 new, credential-seeking students. Of these, 53 percent were low-income; 27 percent were students of color; and 78 percent were part-time students balancing work, school, and family obligations. Degree completion acceleration is critical for adult learners and comebackers who seek job advancement in a short time to increase their income and better support their families. The longer it takes for students to graduate, the more likely life events will force students to stop out, especially part-time students, who make up 84 percent of Sinclair's enrollment.
Strategies Used for Reconnection
During this year-long project, Sinclair developed strategic marketing and messaging for several groups of stopped-out students. Using Sinclair's communications software program, Radius, communication to students was tailored to their specific needs and situations. For example, stopped-out near completers received information on how many classes they needed to finish their degree, which encouraged them to reenroll. In addition to personal phone calls and emails, Sinclair connected to our target population via mailed postcards and brochures as well as commercials that aired on two local television stations.
Sinclair's Completion Office collaborated with the college's Adult Admissions, Advising, and Marketing teams to execute the deliberate communication plan. An advisor was specifically hired and dedicated to communicating with and advising those who were interested in reenrolling. Communication approaches include the following:
Fall and spring Come-Back-to-Sinclair campaigns include social media blasts and strategically placed ads.
Specialized ongoing orientation and information sessions for adults provide additional information about returning to Sinclair. These communications highlight available accelerated pathways for adults and returning stopped-out students. In light of COVID-19, Sinclair converted the face-to-face information sessions to virtual gatherings.
A face-to-face and virtual Get Started Day, specifically for adults and stopped-out students, was established and is now held at the end of each semester to reengage students for the next semester. The purpose of this event is to provide hands-on enrollment, registration, and FAFSA/financial aid support for adult comebackers.
Scholarships help students who have stopped out within the previous three semesters and need no more than six credit hours to complete a credential. The scholarships offered are based on funding availability.
Impact of Process
As part of our commitment to substantial increases in the number of postsecondary graduates, Sinclair focuses on the critical pillars identified by the Ohio Department of Higher Education. These tenets include
aligning postsecondary credentials to in-demand jobs;
identifying, validating, and counting all high-quality credentials;
achieving greater parity in attainment rates;
educating traditional learners and adults;
rethinking educational delivery systems;
focusing on local assets; and
monitoring and measuring the progress of students at critical benchmark points along their academic pathway.
Since beginning the focused and intentional strategies for reengaging stopped-out students in fall 2019, a cumulative total of 8,898 stopped-out students received personalized communication encouraging them to return to Sinclair. As a result, the following occurred:
Four hundred fifty-five stopped-out students reenrolled in fall 2019, nine of whom graduated with an associate degree. Four hundred thirty-four persisted and enrolled for spring 2020. By fall 2020, a cumulative total of five hundred sixty-three stopped-out students had registered and reenrolled.
As of November 30, 2020, a cumulative total of 69 comebackers received a total of 76 credentials, including associate degrees and certifications.
As a result of the completion scholarships, 18 students returned to finish in the fall 2020 term. As of December 2020, Sinclair began contacting an additional 131 stopped-out students for spring 2021 registration and offered a completion scholarship.
Lessons Learned
Returning stopped-out students want to know that they are supported. According to the 2019 Adult Student Satisfaction Report prepared by Lumina Foundation and Ruffalo Noel Levitz, a leading provider of higher education enrollment, student success, and fundraising solutions, adult learners and comebackers must contend with several competing realities while pursuing their credentials. As identified in the report (Ruffalo Noel Levitz, & Lumina Foundation, 2019), stopped-out students
Are often working full-time or have multiple jobs;
Have families, financial obligations, and additional responsibilities competing for their time and attention; and/or
Are apprehensive about enrolling or returning to college.
Conversations with advisors and enrollment officers at Sinclair indicate that comebackers are concerned about attending classes with younger or more adept students or are worried about balancing their many competing responsibilities. Thus, if they return to school, there is a strong probability that they will drop out when faced with a barrier of any sort. Sinclair is finding ways to mitigate the obstacles for returning stopped-out students.
Critical problems faced by Sinclair comebackers include the following:
Financial aid eligibility may be more restrictive due to the use of prior funds, past debt, and outstanding balances.
There is no existing optimal method for assessing the academic college readiness of adults age 25 or older. The college is examining alternatives to its standard placement test.
Comebackers present needs that require levels of assistance not considered during the project planning process. However, Sinclair is providing a system of evidence-based, individually tailored supports (i.e., predictable course scheduling, academic MAPs, holistic advising) to increase success; engaging employers to widen the circle of support for their student employees; and using the frequent feedback obtained from students about their needs to make program changes.
Results and Plans for the Future
Students who have stopped out of Sinclair have earned a notable amount of college credits; many are very close to earning a credential. Sinclair focuses on top areas of study to explore prior learning credit and creative course substitution options so that near completers earn degrees. Accelerated reenrollment pathways to assist in finishing credits and prior learning assessments are continuously explored. Students' financial aid options to reenroll are regularly evaluated for students who may need more course work to complete.
Sinclair continues to monitor the results of outreach efforts and make necessary adjustments to the communication plan. Data are disaggregated by gender, ethnicity, Pell-eligibility, age, and zip code. Short-term success is measured by the number of students who reenroll within three semesters. Long-term success is measured by the numbers of course and credential completions.
Sinclair is increasing completion rates due to a strong commitment from college leadership and successful completion initiatives, including the redesign of developmental education, accelerated pathways, and integration of competency-based and flex-paced programs. Between 2014 and 2019, there was a 135 percent increase in Sinclair students' credentials, from 3,437 to 8,092. This incredible success was noted in a recent Dayton Daily News article (Meibers, 2020). Sinclair will continue its momentum toward the 2025 goal with a focused effort on stopped-out students. We are committed to helping more adults and comebackers earn credentials with labor market value leading to family-sustaining wages and a more robust workforce for southwest Ohio.
References
Meibers, B. (2020, February 7). Sinclair enrolls 400 students who previously dropped out. The Dayton Daily News. https://www.daytondailynews.com/news/local-education/sinclair-enrolls-400-students-who-previously-dropped-out/20KK5iHHpmi0F3m8Hl7LxO
Ohio Department of Higher Education. (n.d.). Attainment goal 2025. https://www.ohiohighered.org/attainment
Porter, S. R., & Umbach, P. D. (2019). What challenges to success do community college students face? Percontor. https://www.risc.college/sites/default/files/2019-01/RISC_2019_report_natl.pdf
Ruffalo Noel Levitz, & Lumina Foundation. (2019). 2019 national adult student satisfaction and priorities report. https://files.eric.ed.gov/fulltext/ED606618.pdf
Carol Bonner is Interim Director, Student Completion, and Project Director, Dayton Talent Hub at Sinclair Community College in Dayton, Ohio.
Opinions expressed in Innovation Showcase are those of the author(s) and do not necessarily reflect those of the League for Innovation in the Community College.